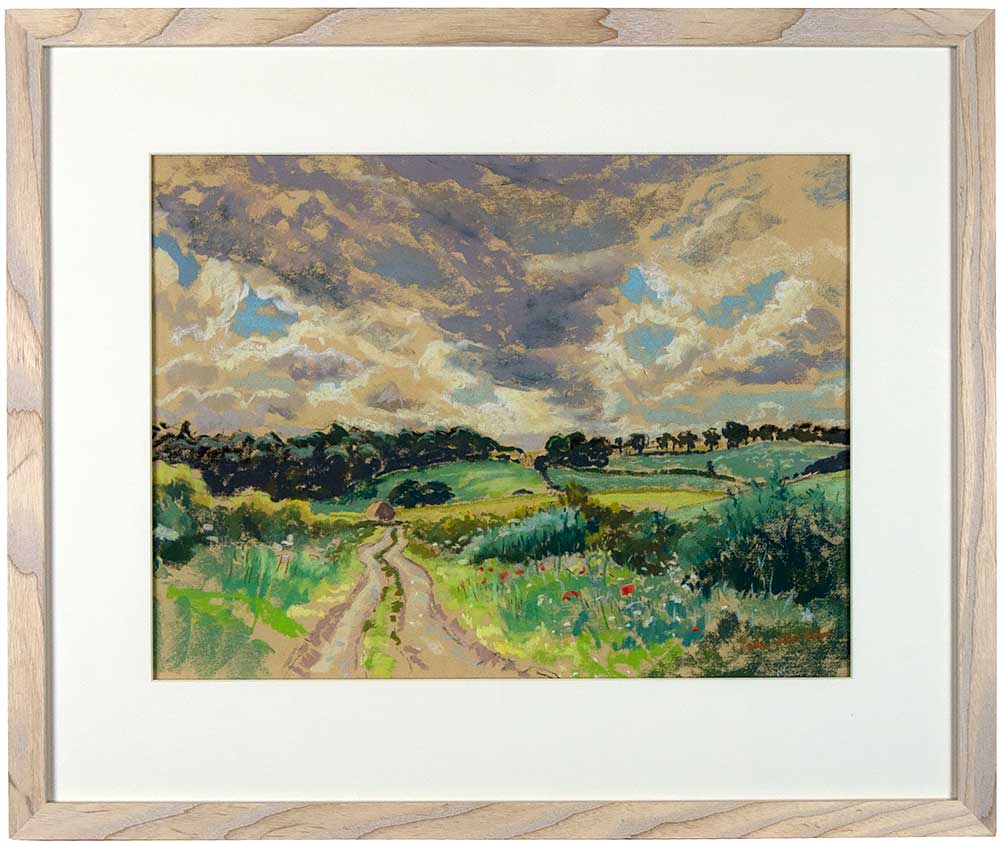 URN:

47.18

Artist Name :

NORTON, Peter

Artwork Name:

Towards Uppark

Medium:

Pastel

Support Surface:

Sanded Pastel Paper

Overall Size (w x h, cms):

56 x 47 cms

Image Size (w x h, cms):

40 x 30 cms

Price:

£950.00
This price includes DELIVERY, and VAT if applicable.
read more
Locale of work:

West Sussex

Category:

Original Artworks

Subject Category:

Landscape And Midhurst - Local & Surrounding Area And Seascape - Marine And South Downs National Park

Colour:

Colour

Framing State:

Framed, Mounted, Glazed

Signature:

Artist's Original Signature

Notes:

Towards Uppark by Peter Norton (1913 – 1995). An original work in pastel on sanded pastel paper, this artwork measures … Signed in the lower ….. and presented newly framed and ready for hanging. Part of our recent exhibition featuring works by Paul Maze, Peter Norton and Paul Masset – three generation of artists with a shared influence and affection for Sussex, France and the sea.