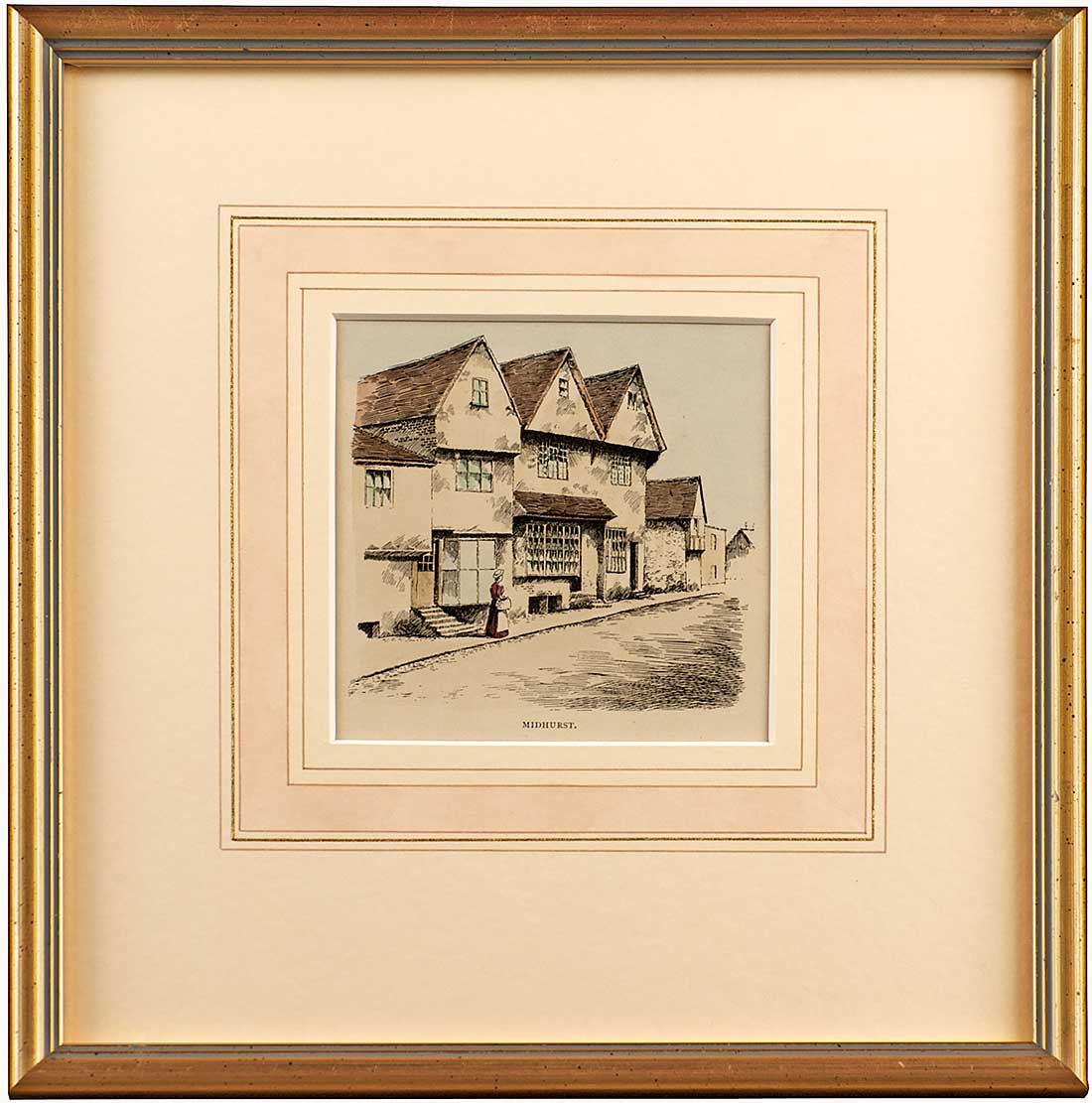 URN:

5.44

Artist Name :

Artist: Unknown

Artwork Name:

Midhurst. - c.1904

Printing Process:

Etching

Support Surface:

Paper

Overall Size (w x h, cms):

27 x 28 cms

Image Size (w x h, cms):

10.5 x 10.5 cms

Price:

£65.00
This price includes DELIVERY, and VAT if applicable.
read more
Locale of work:

England, Midhurst, West Sussex

Category:

Prints

Print Category:

Antique Prints

Subject Category:

Buildings And Midhurst - Local & Surrounding Area

Colour:

Colour

Colour Application:

With Original Hand Colour

Framing State:

Framed, Lined Mount, Glazed

Notes:

A charming etching of a street scene in the market town of Midhurst, West Sussex; the home of The Midhurst Gallery where we have been established for over 30 years. This is a rather simple, yet delightfully pretty etching, with original hand colour dating, to around 1904. This artwork has been mounted, framed and glazed; with hanging attachments on the back.